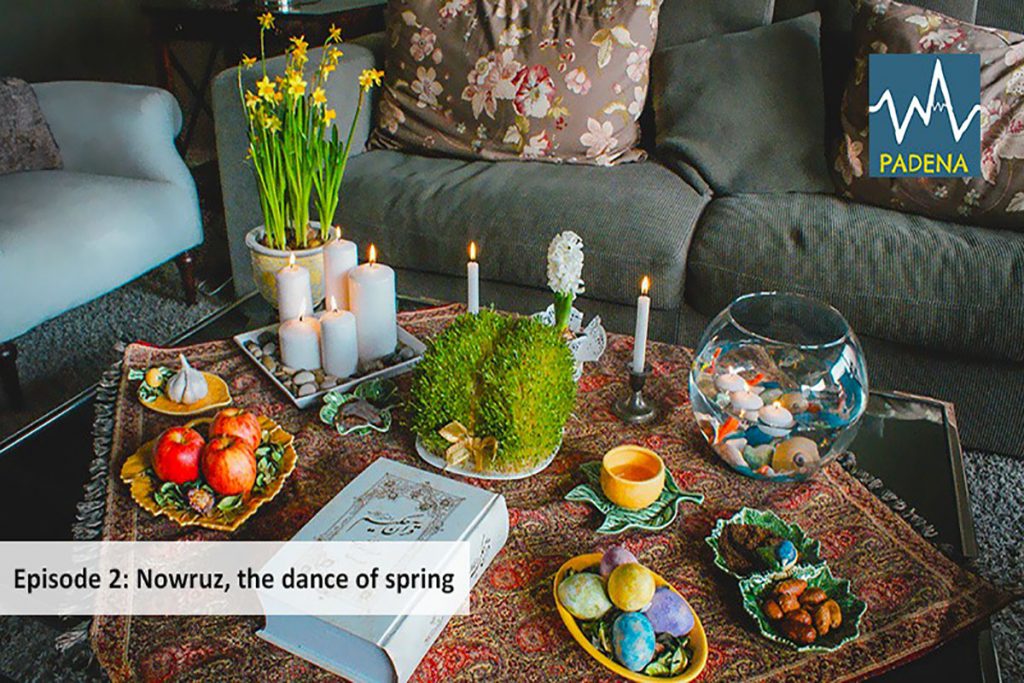 اپیزود 2: نوروز، رقص بهار
Episode 2: Nowruz, the dance of spring
ِYou can listen to this episode here, or in the following podcast applications below this page.
Padena is a podcast that tells about Iran and its stories through the mother land's music, literature and travelogues of ancient and contemporary travellers.
The second episode of Padena with the sponsorship of Iran Knowledge Institute is published in honor of the spring and the Persian New Year, Nowruz. Listen to the melody of spring adorned with the Iranian folkloric music and the mood of pre-Nowruz customs and all happenings during the most beloved celebration in Iran.
In this episode you will listen to:
Folkloric songs from each corner of the country and masterpiece musical pieces upon Nowruz and spring arrival with a brief bio of their artists and singers
The legends and national beliefs, characters and customs about the Iranian New Year
A new travelogue describing Nowruz eve and celebrations from a Danish traveler
A memory telling about Nowruz happenings in 1925 from the first Japanese envoy
The pre-ceremony customs such as Khane Tekani, Fire Festival (Chahar Shanbe Suri), Setting Haft Sin Table and the recipe of Nowruz festive food
The Kurdish myth, the epic of light overcomes the night to build up Nowruz as the most central event for the Kurdish nation
The Nowruz celebration around the world as a heritage of humanity which is observed in 12 countries
Listen to this episode from all podcast applications by searching Padena

CastBox
Apple Podcast
Google Podcast
Spotify